Guest post by: Muktai Deshpande
Dubai is a city that possesses a number of world records for its marvellous architectural wonders. The skyline of Dubai is spectacular and matches the grandeur of the metropolitan cities of the world. However, only a few decades ago, Dubai was a humble fishing village and before that it was a mere desert land and the tribes of the city lived in the Bedouin style villages in the desert. The best way to enjoy the desert life is to go on a desert safari in Dubai, which is considered to be the most authentic Arabian adventure.
What is a Desert Safari?
Dubai Desert Safari is your best chance to see the sprawling desert of the city and enjoy its beauty. It is also a fun recreational experience that would give you a glimpse of the Emirati culture. A desert safari in Dubai is a combination of adventure and entertainment. Moreover, depending on the time you visit the desert, it would also include a delicious barbecue dinner.
Types of Desert Safari
There are different types of desert safaris in Dubai. Although each one is basically the same, there are slight differences. You can choose one as per your likes and interests.
Evening Desert Safari: The evening desert safari is the most common as well as the most entertaining desert safari in Dubai. It starts late afternoon and ends with dinner. You would get to enjoy several adventurous and cultural activities here. However, the highlight here is the beautiful sunset that you would get to witness. A three-course BBQ meal is included here. Evening desert safari has several versions like premium desert safari, luxury desert safari, etc. If you are not interested in adventure activities, you can opt for a private dinner desert safari that includes only entertainment and dinner.
Morning Desert Safari: Morning desert safari starts early in the morning and gives you the opportunity to see a splendid sunrise in the desert. It does not include any of the frills of the evening desert safari, but is focused on adventurous activities. It lasts for around 3 hours and usually ends with an Emirati breakfast served with delicious Arabic coffee. You can also opt for a hot air balloon ride over the desert with morning desert safari.
Overnight Desert Safari: The overnight desert safari is a combination of evening and morning desert safari. It starts late in the afternoon and continues till the wee hours of the morning. After your BBQ dinner, you get to retire into your comfortable, fully air-conditioned tents, which are designed and decorated in Bedouin style. You can also choose to sit around the bonfire and hear about the history, culture and other stories of the Arabs through a guide. It is a truly unique experience, one you must try if you have time.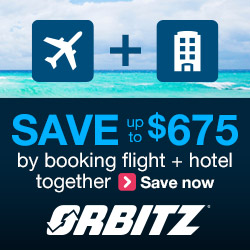 Dubai Desert Safari Activities
The Dubai Desert Safari is packed with lot of fun activities. Here are some of the things that you would get to enjoy on your trip to the desert:
Adventure: You would get to enjoy dune bashing, which is the ultimate thrilling experience in the desert. Other than this, you would also get the chance to try sandboarding, quad biking and camel riding in the desert.
Entertainment: Henna painting, photographic opportunities wearing Arabic traditional garb, shisha smoking, falcon show, etc. are some of the activities awaiting you. Moreover, you would also be able to enjoy spectacular Tanoura and belly dancing performances.
Dinner: If you go on an evening or overnight desert safari, you would be able to savour a delicious dinner, complete with BBQ starters, main course and dessert. You would get to taste the choicest of dishes from the Emirati cuisine.
Dubai Desert Safari Tips
If you are planning to go on a desert safari trip during your holiday in Dubai, here are some things that you should keep in mind.
While dressing up for desert safari, wear clothes that are loose and comfortable. Cotton would be the best option here.
There are no specific restrictions when it comes to clothing at the desert safari. However, as you would be indulging in adventure activities, make sure to wear comfortable clothes for the same.
Wear flip-flops or open-toed shoes at the desert, as it would be easier to clean if sand goes into it.
Keep jewellery and other accessories to the minimum. Do not forget to carry a jacket or shawl as the temperature in the desert can dip in the evening.
Make sure to apply a good sunscreen before leaving for the desert safari. You must also wear sunglasses and a hat to protect yourself from the harsh sunlight of the desert during day time.
Before trying any of the adventure activities, listen to the instructions provided by the instructor and follow all the rules for a safe ride.
Avoid having a heavy meal before your dune bashing session.
Children (under the age of 5) and pregnant women should avoid dune bashing.
The Dubai desert safari is an experience you must not miss. Look for a reliable travel agent or company to book desert safari Dubai tour, to ensure that you have an entertaining and hassle-free desert safari trip.