Wah gwaan (what is going on) friends?😊 I want to tell you a little bit about Jamaica, but especially one specific area.
I am from the beautiful Island of Jamaica, located approximately 560 miles south of Miami and just below Cuba. Many people know Jamaica to be a popular vacation spot and a lot of times if we ask the vacationers where they visited they may say Negril, Montego Bay, or Ocho Rios. Also if you ask a lot of Jamaicans where in Jamaica they are from they tend to say Kingston or Montego Bay. Well today I am going to tell you about where in Jamaica I am from and that is Portland, Jamaica.
Portland is one of the 14 parishes of Jamaica and is located on the Eastern side of the Island between the parishes of St. Thomas and St. Mary in the county of Surrey. With a population of over 82,000 people, Portland like other parts of Jamaica is famous for beautiful white sand beaches, mountainous landscapes, and for the famous Boston Jerk pork (Yesssss! Boston is located in the Parish of Portland).
The capital of Portland is Port Antonio. Port Antonio is home to the 233 year old Titchfield High School and various other schools, Navy Island formerly owned by actor Errol Flynn and the Errol Flynn Marina. The Errol Flynn Marina which a lot of locals call " The Pier" is a quiet laid back area for a nice walk in the park or to just sit back, relax and enjoy the cool wind coming in from the ocean. While there you can enjoy some delicious ice-cream from the famous Devon House, which is located on site, while you chill.
Below are pictures of the Errol Flynn Marina
I remember when I was younger, the Banana Boats (boats that would come and get bananas and other foods from Jamaica) would come into the wharf in Bound Brook, Port Antonio and days later they would head out. Where I lived in Fairy Hill we could see the boats at night on the water sailing back to where they were from. They were so beautiful due to all the lights, sometimes we would watch for hours until we weren't able to see them anymore.
More well-known towns in Portland include; Buff Bay, Annotto Bay, Long Bay, Manchioneal, and Boston. I like to think of Manchioneal as a fisherman's town, on the way to school (Happy Grove High) we could see the fisherman's boat rocking as the waves push into land. You could get some nice roast fish from Manchioneal. Long Bay has nice sandy beaches and guest homes/resorts along the beach. Buff Bay is a more agricultural town.
Happy Grove High School is located in Hector's River, Portland and is closer to the Parish of St. Thomas. The High School was founded by the Quakers in 1898. The School is located on a hill with a Quaker church still standing outside the gates.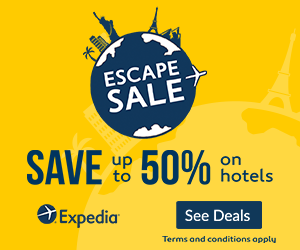 Things to do in Portland;
Visit the beautiful white sand beaches of Long Bay, San-San, Winnifred, and Boston
Take a Ride on a bamboo Raft on the Rio Grande
Visit Reach Falls in Manchioneal, or Somerset Falls in Hope Bay just 10 miles west of Port Antonio
Visit Boston to get some of that good jerk pork
Go Snorkeling
Go Surfing at Boston Beach
Stop by a restaurant for some real Jamaican food
Go Hiking up the Blue Mountains or John Crow Mountains
Visit the local bar by the Blue Lagoon or Blue Hole as some would call it.
Take a boat tour on the Blue Lagoon.
If you are there during the month of July enjoy the Jamaican Jerk Festival at Folly grounds in Port Antonio.
Places to stay in Portland;
The Trident Hotel at Dolphin Bay, Just east of Port Antonio.
The Crest Resort
The Jamaica Palace Hotel
Goblin Hill Hotel
Fern Hill
The Mocking Bird Hotel
Dragon Bay Hotel
The above mentioned Hotels are just a few of the places you can stay in Portland, Jamaica. There are many other hotels and guest houses available, lots of them along the beaches.