Wow, can you imagine driving all the way from South Florida to Ohio. Well I did that just recently. Driving first to Alpharetta, GA, then moving on from there to Toledo, Ohio.
While it is a lot of driving, a good road trip can be lots of fun and especially now that it's fall, it's a good way to take in some of the fall sceneries.
Why take a road trip?
There are quite a few reasons I can think of;
Take in the sceneries of different states and cities
Leaf peeping in the fall
Some prefer to drive than to fly
You see things that you would not see if you took a plane
Good way to bond with friends and family
Business trips, but after meetings you can still find time to enjoy the area.
In my case it was a business meeting for my partner, but for me it was for the experience and discovering somewhere new. We left South Florida on Tuesday afternoon headed for Roswell, Georgia, but we ended up staying in Alpharetta because that is where our hotel was. Alpharetta, however, is just right next door to Roswell.
The Experience
While driving in Florida on the I-95 there is really not that much to see as far as scenery, but if you are seriously thinking of a road trip with a lot of experience, plan one that you are not in a hurry to move on, but allows you to stop over in certain cities to experience what they have to offer and maybe spend the night to rest up before going on the road again.
Driving to Georgia from South Florida can take anywhere from 8-12 hours depending on certain factors like, where in Georgia you are going (Savannah will take less time than going to Atlanta), how many times we stopped for gas or food or to use the restroom. We got to Alpharetta at about 5:30 a.m. that morning because we made a few stops. As soon as we got to our hotel we were able to check in and because I am also an ESOL (English to Speakers of other Languages) teacher, as soon as I got in I had to set up my work area to start working. I taught my classes for a few hours, then I was able to get some sleep. (To learn about being an ESOL teacher click here).
We stayed at the Wingate by Wyndham hotel in Alpharetta, even though we had a few hiccups, it's not a bad hotel to stay in. They offered a few more choices in terms of breakfast than some other hotels I have been to and the rooms were comfortable. One bonus about this hotel is that their booking time is from 3:00 p.m. – 5:00 a.m. with 24 hour front desk assistance. Click here to read my review on this hotel.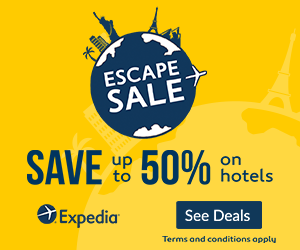 We only had one day in Alpharetta before moving on to our next destination. I tried finding things to do in the area but there was not much that I saw that was interesting to me. I think the better activities are in Atlanta. Regardless, there is a big outdoor mall called the Avalon Mall, it has lots of great stores, a movie theatre, restaurants, and apartment homes above the stores. It seemed to be a nice place to live, shop, eat, and be entertained.
Avalon Shopping District
After we left the mall, next on my list was to go to Stone Mountain park. I did some research about the location, there are a lot of things to do there, but on that day was what they call "limited attraction day" so the only thing that we would have been able to do was visit the museum and ride the sky ride. It would have been about a 50 minute ride to the location and by the time we get there it would have been closed because it closed at 5:30 and it was already a few minutes before 4 p.m. so we decided to wait until the next day.
The next day, we weren't sure if we should go to Stone Mountain Park or to the World of Coca-Cola, and eventually we dropped the whole idea because we had about 10 hours of driving to get to Toledo.
Now for the fun part. Driving from Atlanta, which is where we got onto the I-75 from, we drove through Tennessee, Kentucky, and then Ohio.
Most of what you will see on a road trip is scenery and it depends on where you drive. Different roads will give you different views. Some roads runs through the center of a State, while others run through the back of the State. While riding on roads that runs through the center you are likely to see more buildings. While the backroads will give more views of trees and mountains.
While driving through the mountainous roads of Tennessee, we were awed by the view, the leaves had changed because it's fall, some were red, yellow, orange, and green. I have always seen pictures of it on social media or the TV but never in person. Florida does not offer these types of views.
It was a sight to behold, the roadways were lined with these trees, and just imagine driving down a mountain road and beholding the mountain tops in the far distances covered with multicolored trees, it was a beauty.
View of the Road while Driving through Tennessee
We continued our journey for hours and night fall caught us in Kentucky. When we approached Ohio, Cincinnati was the first town we came upon. As we turned the corner on the I-75, there it was just sitting in front of us in all its glory (anywhere looks good at night when it's all lighted up). It was as if it was just around the corner waiting for us and as we approached it, it was like a welcome to Cincinnati greeting. It was hard to take pictures because of the lights, it left glares on the camera.
After passing through Cincinnati we continued driving to Toledo, which was about another 3 hours away. If you look on a map, Toledo is at the top, way North of Cincinnati which is at the bottom. We stayed in a La quinta hotel in Perrysburg, just 10 miles away from Toledo. We checked in, rested and spent one day in town.
To read my post One Day in Toledo, Ohio click here.
When I go to locations that I have never been to before and no one lives there that I know, I go to google maps and choose to explore the area or go to Expedia.com and look for things to do. If something comes up that I like then I will enter the name in Google to get more information on what it's all about and what they offer.
I did my research on things to do in the area. I did find a bit more to do here than in Alpharetta. Now don't get me wrong there are a lot of things to do in Georgia, but it all depends on where you are and how much time you have on hand. Like on my trip to Canton and Helen Georgia, there was a lot of things that we were able to do, especially in Helen. See While Traveling to Georgia Part 2.
So in Ohio we were able to go;
Apple Picking
Visit the Toledo Museum of Art
Go Skating at Ohio Skates skating rink.
We ate at;
Jamaican Spice Restaurant
Ya Hallal
After the evening was over we went back to our hotel, slept and got up the next morning to hit the road back to Florida.
This time coming back to Florida, the GPS took us on another route, we went through the states of Kentucky, West Virginia, Virginia, North and South Carolina, and then to Florida.
Going through Kentucky we were awe struck again by the view from the road and because it was raining a lot that day while driving we were able to also see rainbows in the distance. Yes, rainbows. I saw two rainbows side by side, one a lot fainter than the other. Normally you could just see a part of the rainbow, but we could see the entire arch and just imagine that blended in with the colors of fall on a mountainous road. Wow!
It seemed we were on the AA highway for hours. This highway through Kentucky hardly has any vehicles on it and there are no stop lights whatsoever. However, taking this highway you have to be filled up on gas because there is hardly any gas stations around.
After leaving the state of Kentucky we entered West Virginia and rode the I-64, then later the I-77. There was a lot of traffic on the I-64 at the time we entered, it was late evening and I guess a lot of people were coming off work. At night most of what we saw were lights, West Virginia seemed more populated than Kentucky, we could tell from the areas that were lit up, either that or the interstate ran in the middle of the State. Oh man, Kentucky is so beautiful at night in that area that looks like there are a lot of manufacturing plants right at the border before going into West Virginia. They were very well lit up and looked so beautiful in the night, wow!
While riding back home my GPS wanted me to continue on the I-64 which started taking us back North, when we were headed south. The intention was to take us North and still get us to Virginia eventually to the I-95 while my partner had his phone set to home and it wanted to take him through North Carolina. We had to pull over to think about it and I am glad we did. Going through North Carolina saved us 150 miles. Because my GPS wanted to take me to the longer route, I assumed it was because I entered I-95 as the destination. I did that because, 1) we were stuck in traffic in Cincinnati to get on to the I-75 and 2) I figured once we got on to the I-95 it would be a straight ride home.
That night after about 12 hours of driving, we stopped at a local Red Roof Inn in Hillsville, Virginia. It may not have looked like much on the outside, but inside was very nice. The price of the room included microwave and a refrigerator. We were also told that there would be continental breakfast but the only thing they offered were muffins, coffee, and tea. That didn't matter to us because we just wanted a place to sleep for the night so we could get some rest.
The next morning we got up and got ready for the road again. We continued driving on the I-77 towards North Carolina, which we were not very far away from.
The hotel attendant did warn that we had to be careful when driving because we were at the top of the mountain, and my friends that was no joke. As we were driving on the I-77 leaving Hillsville, we could see down below, I mean way down below. This was a high mountain road. We were driving along roads going up and down and up and down and on the side of these roads were the valleys filled with trees.
Regardless of that it was truly an experience.
After entering North Carolina, just before the welcome sign that says Welcome to South Carolina, we could see roller coasters from the highway so we pulled off to see what it was about. We ended up at a ticket booth for a place called Carowinds. Going through the ticket area we were told it would cost us $20 to park, but we did not plan on staying we just wanted to stop by and observe and take a few photos. From what we could see there were multiple roller coasters and what looked like water-slides. The attendant stated that at night they had haunted house, this was in the month of October.
Carowinds Theme Park
We continued our ride from North Carolina to South Carolina, then through Savannah Georgia and not long we were back in Florida.
H❤️me sweet H❤️me!
Related Post: Tips for a Road Trip
Related Post: Consider these when renting your next vehicle
How to make your road trip more exciting;
While taking a road trip look for things to do in the states that you are passing through. Sometimes billboards have signs of amusement parks or certain attractions.
Or find out what a certain state is famous for and stop in to take part. For example;
Georgia is famous for peaches, so sometimes there are billboards that will say peaches at exit so and so. You can stop by and go get some peaches or while driving through the state look on your maps app for an orchard where you can pick your own Peaches.
Some states have a lower cost of living than some, so when driving through certain states stop at their outlets and shop up a storm.
Stop and take in the views of famous landmarks and take some Instagram photos.
Road trips can be a lot of fun and doesn't have to be long. If you have never done a road trip, you can start off with a short road trip, 1 hour, 2 hours, or 3 hours and go from there.