I would like to take this opportunity to first thank Nicky for affording me the opportunity to write a guest post on her blog. I am not the most avid traveler but I like to take at least one significant trip per year. This year my wife Jamilia and I decided to travel to Thailand. In making the decision we researched many sources online and finally agreed on Thailand after reading a blog post from a travel blog like the one you are on now.
For starters my wife and I can only travel between September and October due to our busy schedules and our business so traveling internationally is always a challenge for us. In hindsight we have found that the most economic time to travel out of the country is between September and November when schools are back in session and right before the major holidays. You typically get the best-bundled deals from travel sites like Orbitz, Travelocity and Expedia during this down period for them.
In saying that, lets talk about my recent trip. My wife and I looked at a few places to include Thailand, Bali, Dubai and Vietnam when planning our trip. After reading about how affordable Thailand was we decided to seriously pursue a trip.
While there are many options out there when planning your trip, we like to use Orbitz for first time locations to guarantee that we don't run into any surprises. So we booked our trip to Thailand using Orbitz and reserved flights and hotels from 08/27/19 – 09/04/19. The duration of the trip was 9 days although we lost 2 days traveling both ways, which brought our total vacation time in Thailand down to 5 days which was still satisfactory and well worth the trip.
We flew out of Miami into Los Angeles for a total flight time of approximately 26 hours plus an 11-hour time difference from the U.S. That's where we lost 2 days in travel each way. Despite the loss in travel time the trip was amazing!
We flew to Phuket Thailand, which is just off the coast of the Indian Ocean. My wife likes water and this was the best region for us to stay in given all of the ease of access to the ocean. We lodged in a comfortable 4 star family owned hotel nestled in the mountains of Karon Beach which is on the west coast of Phuket. Karon beach is one of the most popular tourist destinations to travel to in Thailand and offers many activities and onsite amenities at most resorts.
The beaches are nice, there is a popular nightlife scene in Patong beach, which is about 15 minutes from Karon, and the airport in Phuket offers an easy solution to travel in and out of Phuket to many other popular regions in Thailand.
From the minute we landed in Phuket the locals were friendly and humble. The food was great and most of all it was very affordable. Coming from the U.S. at the time of our travel, the exchange rate was 30:1. We traveled with $2000 USD to spend and exchanged money incrementally when needed. Exchange locations are everywhere, from the airport to the 7-Eleven locations situated about 1 block from each other!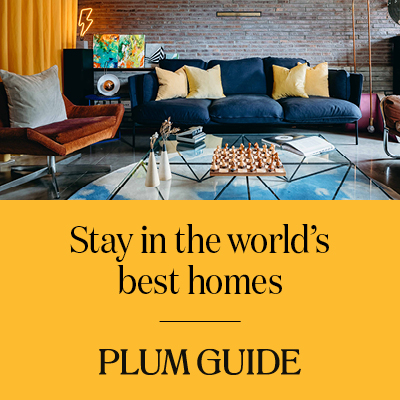 The average cost for a meal was around 200 Baht, which equates to approximately $6 USD. And when I say a meal I mean a full course meal that would cost approximately $10 – $15 USD.
Attractions and anything else you can think of was just as affordable. From visiting temples to spending a day with elephants or whatever you fancy, it will be within your budget. We planned accordingly and still brought back $800 USD after following our trip. This included excursions, food and traveling to Bangkok round trip for 2 with a one night hotel stay. Our flights from Phuket to Bangkok totaled about $114 USD and 1 night's hotel stay was about $70 USD at a 5 star hotel in Siam.
In summary, we spent 5 days in Thailand, ate lots of good authentic food, traveled to Bangkok, enjoyed the Patong nightlife, shopped both in Phuket and Bangkok and went on an excursion to the Phi Phi Islands where we snorkeled and had a full beach day all for under $3500 for two adults.
I encourage you to visit Thailand if you are planning your next trip abroad. You will not be disappointed!. Safe travels!